Main Content
Mark Dolan

,

Associate Professor
School of Journalism and Advertising
Mark Dolan's teaching, research and personal media practice reflects more than 25 years of visual and multimedia journalism, working as a staff photographer, picture editor and director of photography, at newspapers in Florida, Alaska and Rhode Island. As a multimedia artist he traveled throughout the country to pursue his own personal project, using still images and audio to document "The Heart and Art of Barbecue in America," a project he continues to work on, some of which can be viewed on his project website (www.bbqpilgrim.com).
He started the school's Weekend Workshop during which students use still photography, audio and video to document life in a small neighboring community each fall semester. Each workshop brings in more than a dozen professionals who volunteer their time to work with the students as editors and coaches throughout the weekend. These professionals have come from publications such as National Geographic, National Public Radio, The Sporting News, The Chicago Tribune, The Detroit News, The Pittsburg Post Gazette, The Indianapolis Star, The New Orleans Times Picayune to name just a few. In the spring semester, students in the Picture Editing class work together to edit, design and publish a book from the student work produced during the workshop. To date the school has published three books from these workshops with the fourth one currently in production. In 2010 he was awarded the John Durniak Mentoring award from The National Press Photographers Association, an organization representing, and advocating for, visual journalists throughout America and the world. In 2011 he was elected to the Board of Directors of the NPPA. In 2012 he helped guide the students who produced a book on the "Leap Day Tornado" that devastated the communities of Harrisburg and Ridgway, with all of the proceeds from the book going to help community members who were affected by the Tornado. Through their efforts, the students raised $15,000 for the communities. In 2013, the NPPA gave their "Outstanding Student Chapter" award to the SIUC student chapter.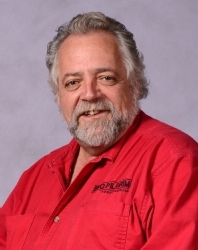 Office: COMM 1236
jdolan@siu.edu
Courses
Basic Photojournalism
Images and Sound
Advanced Photojournalism & Multimedia Storytelling
Picture Editing and Newsroom Management
Identifying and Developing Community Stories
Education
M.A., Syracuse University 1995
Interests
Visual and Interactive Communication, Photojournalism. Mr. Dolan also has a deep interest in barbecue culture in the United States.