Main Content
Cinema
Cade Bursell's creative work engages both experimental processes and a socially engaged media arts practice with a focus on human rights and environmental issues, and grounded in an understanding of the relationship between medium and meaning. Her interests include queer studies, women's studies, environmental and animal studies and Buddhist philosophy. Her creative practice is guided by a set of ethical principles that involves a deep regard, concern and recognition of the complex interdependence of all forms of life.
Her most recent film Salt Lines, received a Director's Choice award from Black Maria Film Festival and screened at Chicago Underground Film Festival, Berlin International Director's Lounge, Crystal Palace Experimental Film Festival and Experiments in Cinema V 8.5 - Collaborating with Nature and has been invited to screen this summer at Another Experiment by Women Festival - the New Filmmakers Women's Night at Anthology Film Archives.
Several films have won awards and many have screened extensively including in the following venues: ENVIRONs/ENVIRONment Film Series, Female Eye Film Festival, Planet In Focus International Environmental Film Festival, solo exhibit @ Mesa Arts Museum, Mesa AZ, Independents Film Festival, Kino 21 @ ATA San Francisco, Thai Takes Film Festival, World Forum For Acoustic Ecology, Festival Tous Courts, Rencontres cinematographiques d"Aix en Provence, Xperimental 4.0 Pantheon Gallery, Cyprus, Athens International Film Festival, Madcat International Film Festival, Lucid Underground Film Festival, Antimatter Underground Film Festival, British Columbia, Independant Cinema "La Enana Marrón" Madrid, Festival Tous Courts, Aixperimantal Program, L'alternativa x independent Film Fest of Barcelona, 19 Internationales Kurz Film Festival , SF Cinematheque, Cinema Project, Squeaky Wheel, Ann Arbor Film Festival, San Francisco Museum of Modern Art, Yerba Buena Center for the Arts: Bay Area Now, San Francisco International Film Festival, Telluride International Exposition of Experimental Film, and the Film Arts Festival.
In 2008 she was awarded a National Endowment of the Arts International.
Digital Filmmaker's Residency at Squeaky Wheel Media Arts Center in Buffalo.
She received her MFA from San Francisco State University and has taught at the San Francisco Art Institute, Film Arts Foundation and San Francisco State University.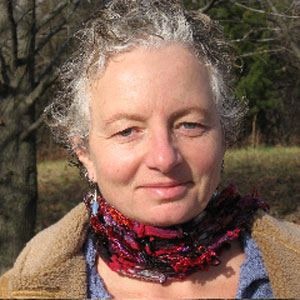 Office: Northwest Annex B212
cbursell@siu.edu
Courses
MFA Studio Critique, MFA Studio Practice, Undergraduate Film/Video Production, Queer Visual Culture, Experimental Film, Documentary Film, Interdisciplinary Environmental Arts Practice, Creative Cartography.
Education
M.F.A., San Francisco State University, 2002