Main Content
BS in Econometrics and Quantitative Economics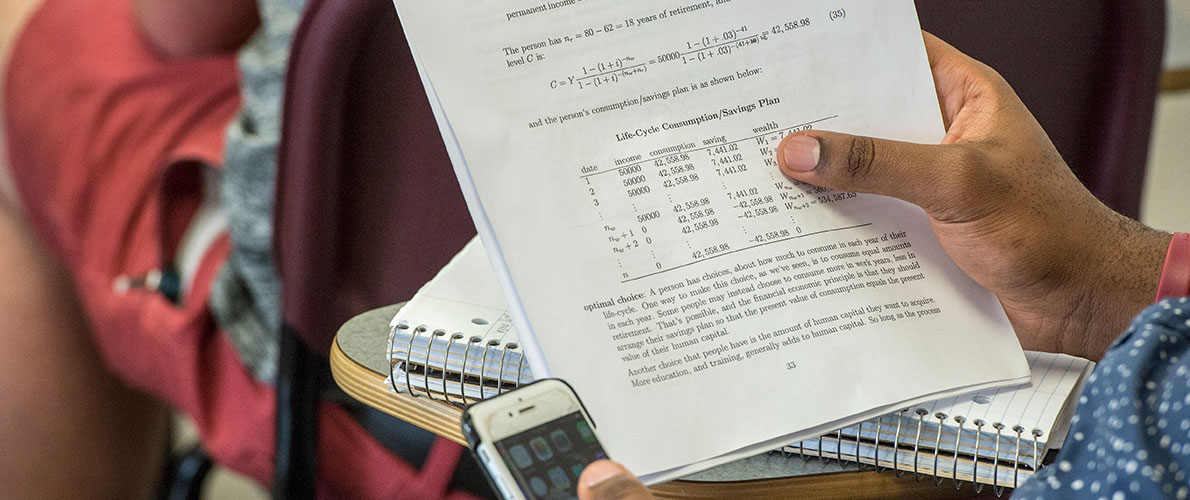 The business world is always growing and changing. Employers want new hires to have training in statistics, math, and computer programming -- and will pay premium wages to skilled employees. We have developed our Quantitative Economics program to teach you these skills and to apply them to economic issues.
Our program emphasizes technical know-how for research analyses of economics issues. This course of study covers a graduate-level skillset, making it possible for you to streamline your education while acquiring the skills businesses seek.
Bachelor of Science
The undergraduate major can be accomplished by fulfilling the requirements for the Bachelor of Science (B.S.) degree.
Total Degree Requirements:

 

120 credit hours
University Core Curriculum:

 

39 credit hours
Major Requirements:

 27

 credit hours
Technical Electives:

 36

 credit hours
Other Electives:

 

18 credit hours

Check out the Curricular Guide, which helps you outline what courses you would want to take each semester for all four years. View all related undergraduate courses.
---
The B.S. is a STEM degree and so allows international students to remain in the U.S. for three years after graduation without needing the H1B Visa.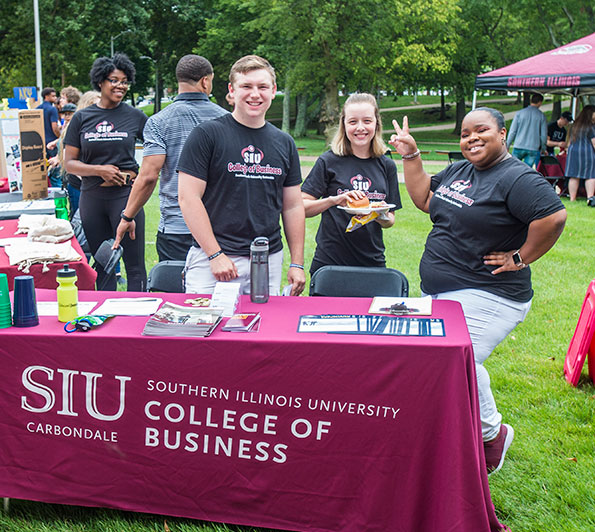 Student Organizations
We encourage our students to join the Economics Honors Program and the Economics Club. These club members go on field trips to the Chicago Financial District or the Federal Reserve in St. Louis and help select speakers on topics such as "Moneyball" economics, game theory, and more. These clubs provide students with the opportunity to expand their understanding of economics, business issues, and how they relate to the world.
The College of Business and Analytics supports its students through every step of their educational pursuit.
The Economics program is proud to help financially support students. The Chung Scholarship is given EACH semester to EVERY student - whose primary major is Economics - carrying a 3.0+ GPA in all SIU coursework as well as in SIU's Economics courses. Everyone who qualifies receives the award, now totaling $2000 per student per semester. Please contact the Economics program (618-453-2459 or info@business.siu.edu ) for more information about the Chung and other scholarships.
Careers
Students graduating with a degree in qualitative economics will find doors opening for them in a variety of careers, including economist, business manager, property manager, labor relations specialist, market research analyst, securities broker, urban/regional planner, and public administrator.
At SIU, many students from the College of Business and Analytics live in a residential setting known as Living and Learning Communities (LLCs). These provide a space and a structure for people to align around a shared goal. Students living in an LLC enjoy getting to know professors and classmates better, greater access to academic resources and specialized programs right in their residence halls.
The SIU College of Business and Analytics faculty and staff pride themselves on providing top-quality services to their students. Whether you are a prospective or current student, we are here to serve you.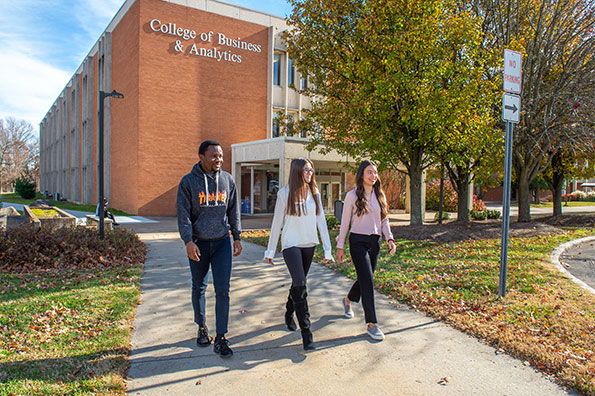 Contact Information
For more information about the program or to request information, contact:
Jasmine Winters
Chief Academic Advisor
Rehn Hall 125 A
1025 Lincoln Dr.
Carbondale, IL 62901
618-453-7496
jwinters@siu.edu
Scott Gilbert
Director of Undergraduate Studies
Faner Hall 4145, 4th floor
1100 Lincoln Dr.
Carbondale, IL 62901
618-453-5095
gilberts@siu.edu