Main Content
Master of Business Administration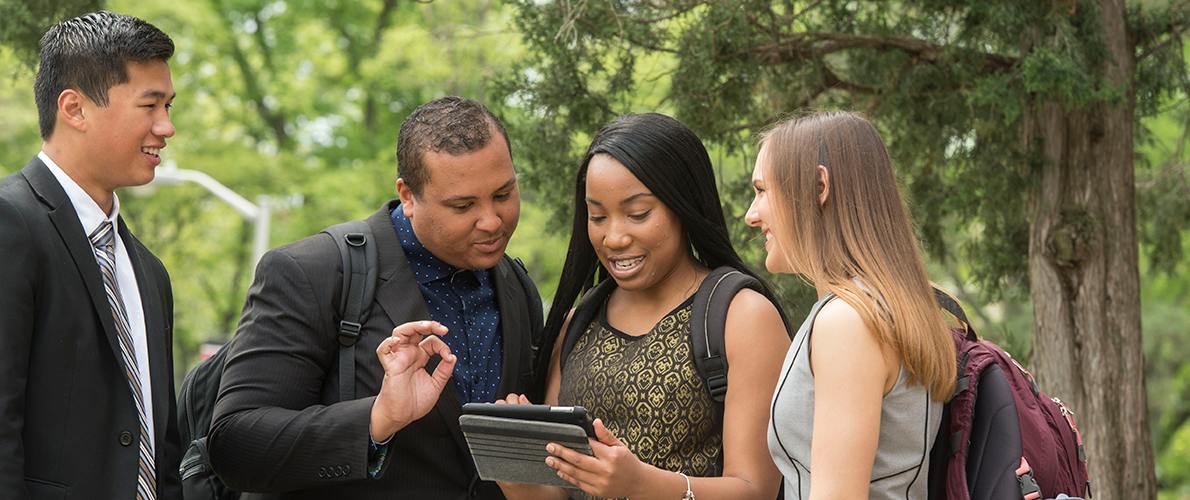 Our highly flexible online MBA program in Business Administration is designed to boost your career to help you succeed in today's fast-paced business world. Under the instruction of some of the top business faculty in the nation, our online program provides a general MBA program or a specialized MBA with Analytics for Managers, designed to help you gain leadership skills in either perspective.
The program offers the flexibility to learn on your terms. You can earn your degree on your schedule in order to make an impact on the business world. Though 100% online, the faculty members and supporting staff stay engaged and connected with our students through frequent online, email, and phone communications and a rigorous structure of weekly modules. In addition, the cohort system lets our students better know and connect with each other so that they can form a valuable bond by going through the program together, taking the same courses, and graduating simultaneously.
Program Requirements
42 credit hours of coursework are required with asynchronous course delivery for added flexibility but weekly modules to maintain structured rigor. 16-week core courses are coupled with 8-week soft-skill courses at a pace designed for ease of time management busying working professionals desire.
Admissions
Prospective degree candidates are expected to demonstrate a readiness for graduate study and an aptitude for successful performance in graduate-level work in business administration. Admission to the program must meet all admission requirements set forth by the Graduate School. These requirements are outlined elsewhere in the catalog. Applicant's undergraduate record, work experience, references, optional satisfactory score on the Graduate Management Admission Test, optional personal statement and other evidence pertaining to the ability to perform well in graduate work in business administration are to be considered.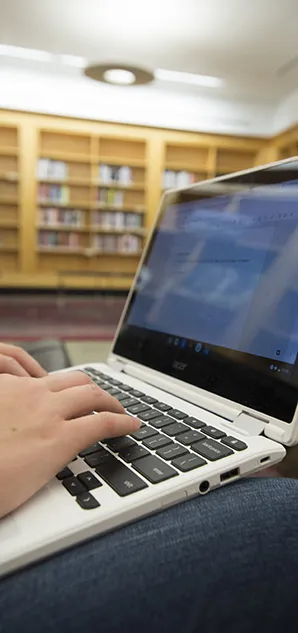 Concentrations
This MBA program offers two concentrations: General or Analytics for Managers.
The general concentration attracts students from throughout the world who aspire to become tomorrow's business leaders. Taught by highly respected faculty with national and international reputations, the online degree offers a rigorous graduate program delivered in an engaging, technologically advanced format.
The Analytics for Managers concentration will prepare students to take advantage of big data and data analytics in order to make effective strategic business decisions. Managers who know analytics are needed in virtually every business sector, including healthcare, marketing, manufacturing, engineering, logistics, retail, hospitality, and financial services. This concentration focuses on skills managers need to lead organizations using the most recent developments in analytics, artificial intelligence, and data visualization.


 Degree Map | Degree Map for Analytics for Managers Concentration
Careers
MBA graduates report high demand for their services. The Bureau of Labor Statistics (BLS) estimates financial managers to see 17% job growth from 2020-2030 and healthcare managers to see 32% projected job growth. Overall, management careers are projected to benefit from a 9% job growth from 2020-2030. That translates to over 900,000 new management jobs.
The BLS estimates that this growth will come from the founding of new companies and the expansion of current organizations. Professionals with an MBA will be prepared to take on management-level responsibilities in industries like tech, healthcare, marketing, and financial services.
Concurrent Degrees
SIU's MBA program also offers several concurrent degrees, including:
In conjunction with the College of Engineering, Computing, Technology, and Mathematics, we offer a five-year integrated M.B.A./B.A. (Computer Science) Program.
Together with the School of Law, together, we offer the M.B.A./J.D. concurrent degree program.
In conjunction with the College of Arts and Media we offer a concurrent degree program leading to a Master of Business Administration and a Master of Science in Professional Media and Media Management.
Together with the School of Agricultural Sciences, we offer a concurrent degree program leading to both the Master of Business Administration and the Master of Science in Agribusiness Economics (ABE).
Contact Information
For more information or for advisement questions, contact:
Xiaoxin Beardsley,
Program Director
Rehn Hall 128 A
1025 Lincoln Dr.
Carbondale, IL 62901
Phone: 618-453-3030
xwang@business.siu.edu