Main Content
Master of Science in Aviation Management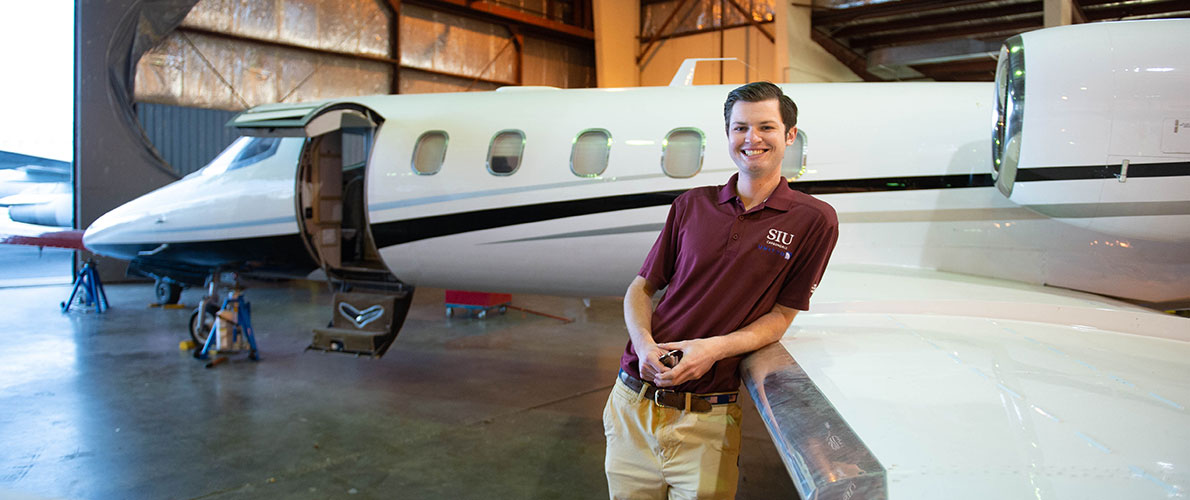 Gain the knowledge and skills necessary to advance your aviation career from our Aviation Management Master of Science degree program. You'll learn from experienced aviation professionals and educators while engaging with a variety of other working professionals in collaborative group settings. Students progressing through the program benefit from the opportunity to hone their skills in data analysis, improve their writing and communication, and delve deeper into specialized aviation topics.
The program produces graduates who are prepared to acquire management positions within the aviation industry and are able to pursue continued education or demonstrate a commitment to lifelong learning.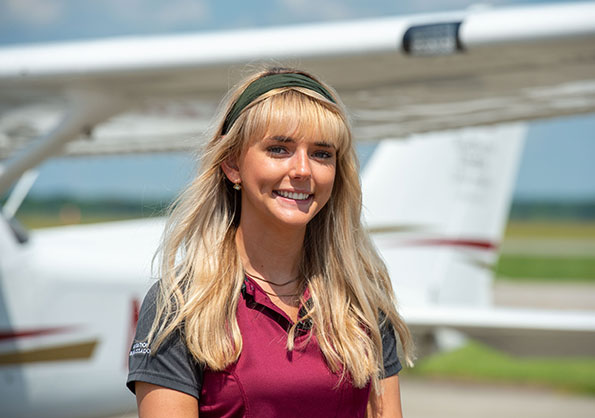 Master of Science in Aviation Management
The graduate major can be accomplished by fulfilling the requirements for the Master of Science (MSAVM) degree. This Includes completing all required coursework with a cumulative GPA of 3.0 or better, with no single grade lower than a C and satisfactory and timely completion of the research project assigned in AVM 580.
Total degree requirements:

 30

 credit hours
Program Core Courses:

 21

 credit hours
Elective Courses: 9 credit hours

 View all related graduate courses.
Online
Online and asynchronous coursework affords working professionals the opportunity to complete the MSAVM program from anywhere in the world. Full-time students can complete the degree in as little as 12 months. Completion of the 30 credit-hour MS program will prepare graduates for advancement within the aviation industry.
The online delivery affords working professionals the option to pursue an advanced degree without stepping away from their career.
Careers
A master's degree in aviation management provides a broad range of skills, both technical and managerial, that prepare individuals for long-term careers in the aviation industry. Employers including government entities, institutions of higher education, airlines, airports, and more all seek qualified aviation professionals with advanced degrees to fulfill their missions.
Contact Information
To learn more about the program or request information, contact:
Bryan Harrison
Director of Graduate Studies
Trans Educ Center (TEC) 286 K
545 N. Airport Rd.
Murphysboro, IL 62966
msavm@siu.edu
Scholarships and Funding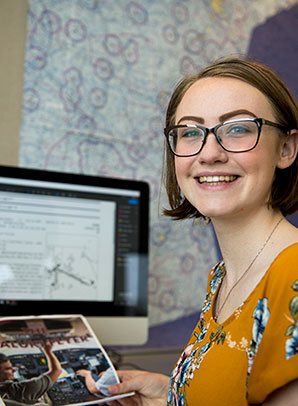 Recognizing the importance of a quality academic experience, we are dedicated to helping you achieve your higher education goals. Through scholarships, grants, and/or loans, we put your college experience within reach.
Peruse the many general scholarships available to SIU students or check out our aviation-specific scholarships.
Frequently Asked Questions
Can I enter the program at any time?
How much does it cost?
What are asynchronous courses?
What type of assignments will I do?
How many hours will I spend on classwork each week?
Is the GRE required?
Do I need an aviation degree?
Do you accept Graduate Assistants?
Does the MSAVM qualify me for an I-20 (student visa)?
What are the English language and TOEFL requirements?